Just-for-Kicks Dog Hair Color, Soggy Doggies Grooming, Colorado Springs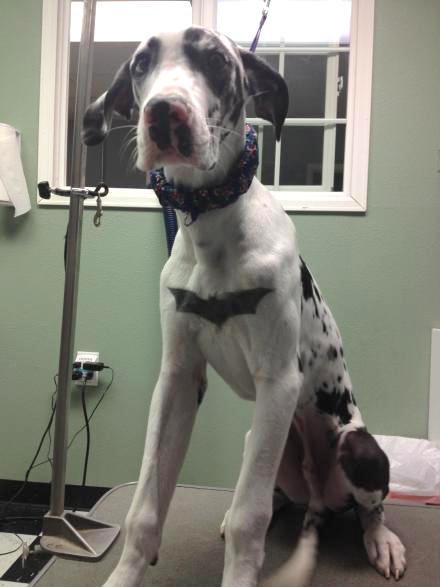 Dog hair color can be fun! Are you throwing to a holiday party, and want your best friend to enjoy the fun? Why not try out our dog hair color service?
Our gentle color will make your dog as fearless as Batman or red and green for Christmas. So next time the two of you are going out and dressing up, give us a call. Everyone will compliment your party pooch!

Avatar Dog Hair Color is perfect for dog fur. It doesn't have any chemicals that can hurt your dog in any way–it's actually good for your dog's fur!
* Gentle Semi-Permanent Color
* Formulated with Aloe, Olive Oil and Nano Technology that helps Nourish as it Colors
* Ammonia and Peroxide Free with Pro Vitamin B5
* Approved by the American Pet Products Association
* Available in Vibrant Colors