About our Fabulous Flea Bath
Fabulous Flea Bath at Soggy Doggies Grooming in Colorado Springs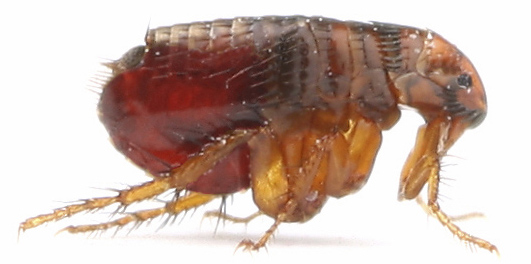 It takes only a single flea bite to cause an allergic reaction in your pet.  But tick and flea preventatives do more soothe your dog's itching or allergic reactions. Flea and tick medications also prevent tapeworms, ticks, and other insects from biting your pet.
It's just as important, maybe more important to you, to keep those pesky fleas from getting inside your home, on your furniture, and in your bedding. Don't let your furry friend suffer from a flea infestation and don't let fleas get into your home. At the first sign of trouble, call Soggy Doggies Grooming. We'll give your dog a soothing and preventative fabulous flea bath, and add a 30-day preventative if you would like.
So when your doggie starts scratching, don't scratch your head! Call us.
About Pro-tek3 Flea Shampoo

Safe for dogs and puppies, Pro-Tek 3 flea shampoo is a safe and effective answer to a flea problem. Coconut conditioners restore coat balance while adding body, luster and groom-ability. Safe, water-based hydrosols of chamomile and lavender (products of essential oil distillation) meld together for natural flea fighting.