Cari Goslyn, Owner and Pet Stylist
Cari Goslyn, Owner and Pet Stylist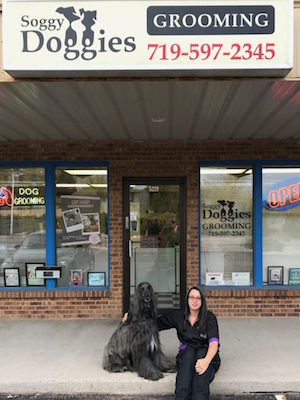 Soggy Doggies Grooming, LLC. opened October 2, 2010, and is owned and operated by Cari Goslyn. She graduated locally from Critter Clips School Of Grooming in 1999, and has been grooming ever since. Cari and the shop have been voted "Best Of" by local Colorado Springs newspapers since 2009.
She has donated many hours of her time at the Humane Society Of The Pikes Peak Region, grooming neglected, abused and abandoned animals, and is very proud to have received many certificates of appreciation from the shelter.
Cari prides herself in her work, customer satisfaction, and continuing education. Click here to see some of the workshops and classes she's attended lately.
Call Cari to book today, at: 719-597-2345, or click here to connect with Cari online.